Number porting may sound difficult, but in reality, it's really as easy as saying "1,2,3" or the "ABCs". Learn everything there is to know about porting your business number to Bling now!
Already have an established phone number and would like to retain it while moving to Bling?
Well, never fear, because we're here to show you that you don't have to go through the hassle of making a new phone number if you decide to move to Bling. You can continue to use the business phone number you and your customers have already gotten accustomed to through the magical process of number porting.
But Hold Up, What is Number Porting?
Number porting is having the ability to move your phone number to another provider or to a VOIP platform without having to change any information so your customers never even have to notice that you've upgraded. You also never actually lose any of them because you'd still have the same phone number.
In a nutshell, you can transfer to
Bling
easily without having to worry about customers having a difficult time contacting you because your phone number would be exactly the same.
Wow, that Sounds Great! So, How Can I Do "Number Porting"?
You can transition to
Bling
without worries through these incredibly easy steps we'd like to call the "ABCs" which you can be able to accomplish in just 10 minutes.
STEP 1. Sign Up and Initiate the Phone Number Porting Process.
1. Simply Sign Up on our
website
to create an account.
2. Once you have created your account, you can go to the Phone Section and choose a "temporary" Bling Phone Number to get started immediately.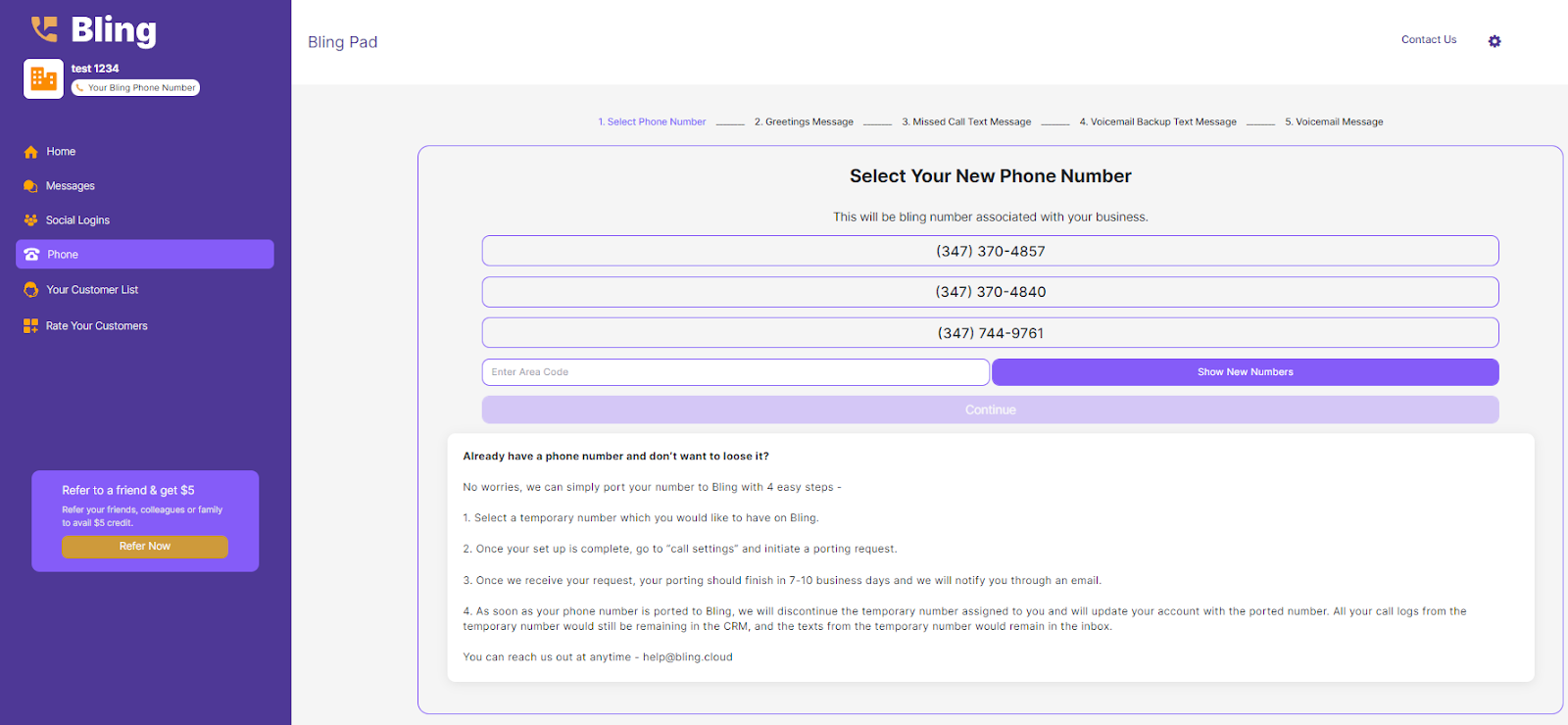 3. After setting up your "temporary" Bling Phone Number, you can now go to "Call Settings" and click on "Start" next to the Number Porting Section.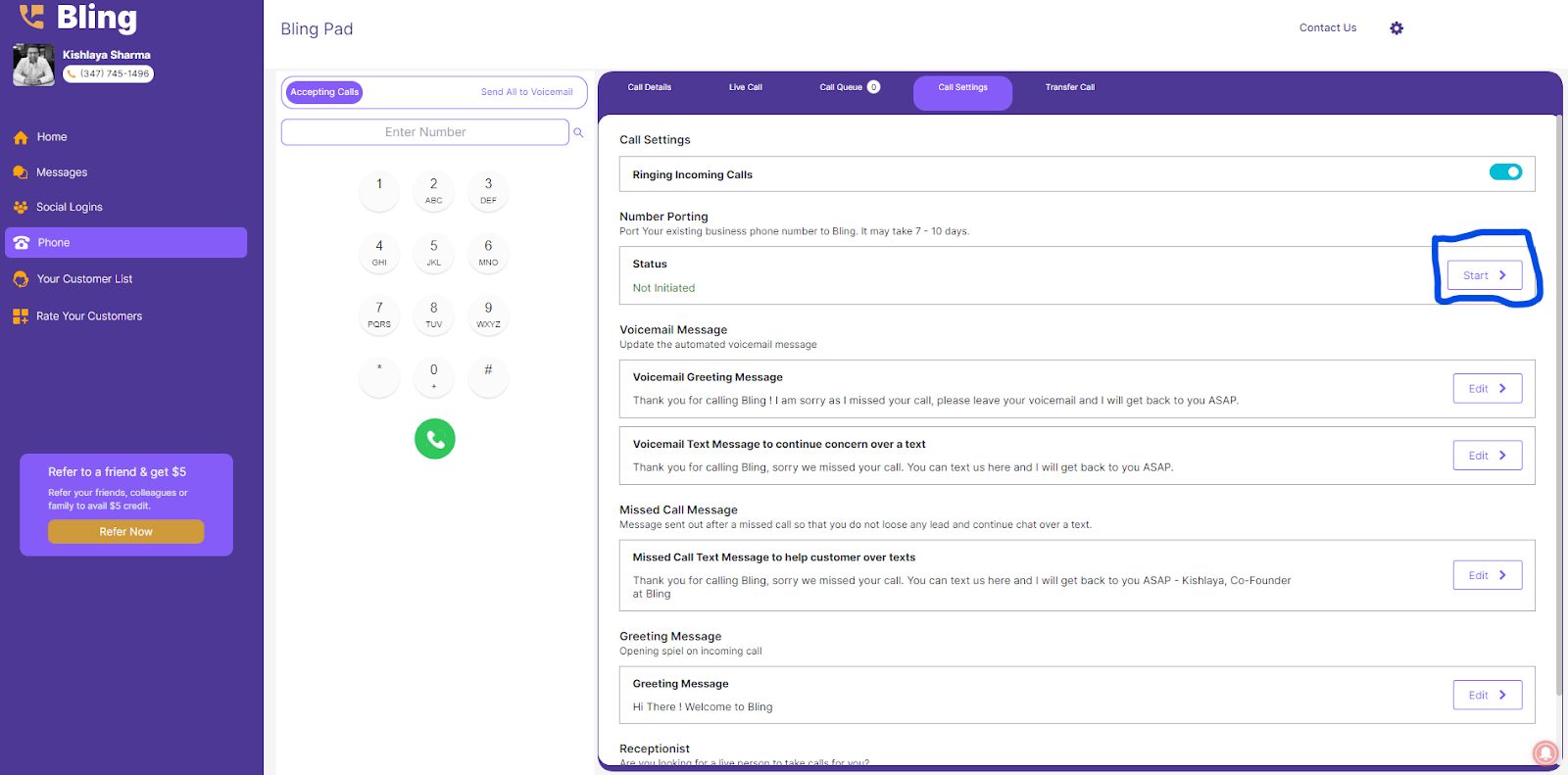 4. Complete the Phone Number Porting Form where you would be required to provide information related to your existing phone number which you want to port with Bling.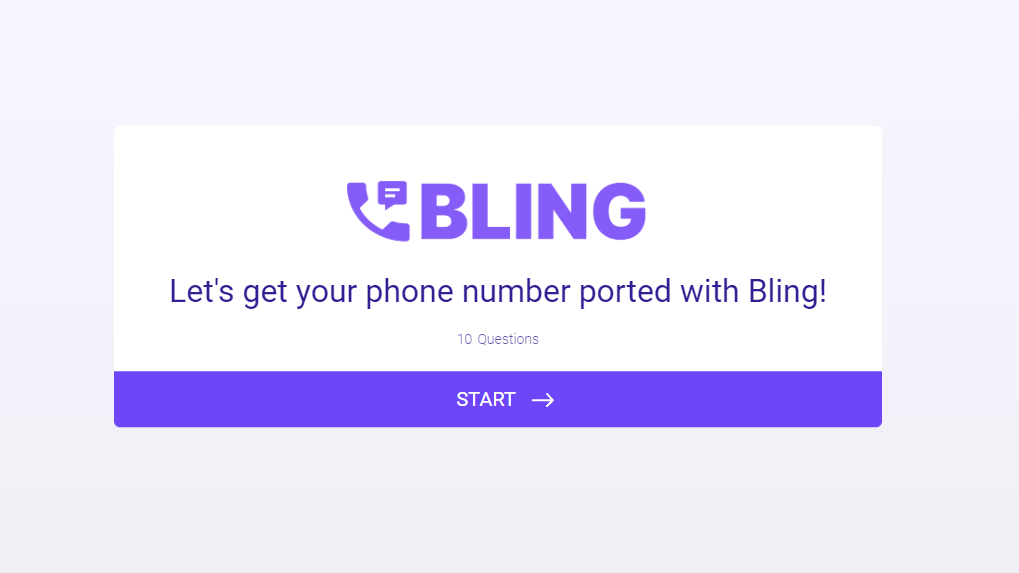 All the information that you'll need to put on the form is your name, your company's name, the address, your email address, the phone number you'll be porting to Bling, a PIN if you have one, your current phone provider, and your phone's most recent invoice.
STEP 2. Bling will work on your porting request.
Once you have initiated the porting request, our team will take it from here and will work with your current phone provider to port the number to Bling. You can sit back and relax.
It typically takes 7-10 business days for the porting to complete.
Note that while the porting process is in progress, please maintain your number with the current provider. You may only delete your account with your previous account once the entire number porting process is completed.
STEP 3. That's it - You have now successfully ported your number with Bling.
As soon as we finish the porting, you will be notified via your registered email with us. Also, once the porting is completed, we will update your
Bling
Account with the number ported and remove the temporary Bling phone number assigned to you initially.
At this point of time, your phone number will not be active with Bling & you can thus ensure to close your account with your previous phone number provider. On that note, if you have any more questions, feel free to reach us through help@bling.cloud. We'd love to help you out!